Dedicated to Serving Waco & Beyond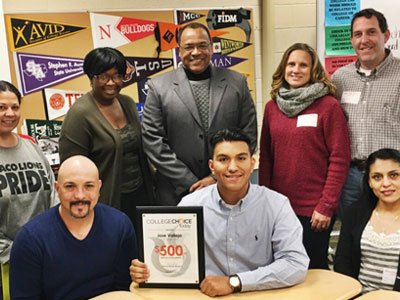 Providing top-notch dental care is just one way our office serves the Waco community. We're actively involved in the community, and believe that by interacting with those beyond our doors, we can make a genuine difference in the lives of others.
Community involvement is very important to us. Our commitment to the community begins with our support of youth-area basketball and Waco Montessori School. The Winaricks have a strong connection to sports, basketball, and the Montessori school. Brian is coaching two basketball teams of 5th & 6th grade girls at Waco Montessori. Both teams deserve congratulations for winning the St. Louis Basketball Tournament held earlier this year and continue to do well in district play. Brian Winarick's passion for sports extends to his involvement in the high school basketball all-stars tournament every year, as well as sponsering and coaching several local teams like a boys 8U team at the local YMCA and they too are undefeated at this point in the season! He is also a board member for the Texas Sports Hall of Fame.
Wendy and Brian continue their support of local high school students by providing a scholarship to a student at Waco High School in the amount of $500 which was awarded on February 3rd. This is the 5th scholarship provided by Dental Station Family Dentistry to a local High School Student. We are a sponsor of the Waco Montessori Golf Tournament to help school with fundraising efforts. We also recently worked with Second Missionary Baptist Church by providing dental needs.
Beyond these local endeavors, our hygienists participate in bi-annual dental missions to Haiti and Peru. In January, Dr. Winarick sent Dental Supplies to Haiti and Peru with one of our Hygienists to provide dental services during an annual mission trip. Dental Station also sent instruction and tooth brushes to our friends in Cambodia.
Helping those who are less fortunate and don't have access to quality dentistry is part of our calling as dental professionals. We continually try to give back to communities and appreciate all the support we receive from all of you.
Would you like to learn more about all the ways we're involved in Waco and beyond? Call our office today to speak with one of our helpful, friendly team members.