Our Services – Waco, TX
Creating Generations of Healthy Smiles
Dental Station in Waco strives to provide comprehensive dentistry to families in the community. As your dentist in Waco, Dr. Wendy Winarick offers complete services under one roof for patients of all ages to meet their needs through every stage of oral health. Dr. Winarick and her handpicked dental staff are always here to listen to your preferences and your goals to deliver individualized care. We use the latest technologies and amenities to keep your teeth and gums healthy.
Our Available Services
Dental care focuses on prevention to keep your teeth and gums healthy. This allows us to prevent oral health complications from developing to reduce your long-term costs. We provide the semi-annual services your loved ones need, including cleanings, checkups, and x-rays. You will also enjoy many other preventive services, like nightguards, fluoride treatments, and more.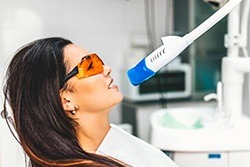 Not only is the health of your smile important but its appearance as well. We know not everyone is born with naturally attractive teeth. In addition, trauma, poor oral hygiene, and other issues can impact how your teeth and gums look. Dr. Winarick can help you achieve the smile of your dreams with cosmetic treatments that cater to your needs, such as teeth whitening, all-ceramic restorations, and porcelain veneers.
Even with the best preventive measures in place, your oral health can still be compromised. With quick detection, your family dentist in Waco creates the individualized treatment plan you need to restore the health and function of your teeth. While doing so, aesthetics is also kept in mind using tooth-colored fillings and convenient tooth replacement options.
Now, Dental Station in Waco can help you replace your missing teeth using the most successful dental prosthetic. Dental implants closely look and function like natural teeth while also holding the potential to last forever. No matter if you are missing one tooth, several teeth, or an entire arch, dental implants can help.
Straight teeth are important for more than just your self-esteem. Their alignment also impacts your oral health and your quality of life. If you suffer from bite and alignment concerns, we have the orthodontic solutions you need to achieve a healthy, straight smile. In addition to traditional braces, we also offer Invisalign to discreetly move your teeth.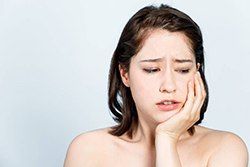 You can never prepare for a dental emergency. Often, they occur when you least expect it. If you find yourself in this situation, we are here for you. We provide the emergency care you need to save your smile and to stop your discomfort with same-day appointments.
Special Services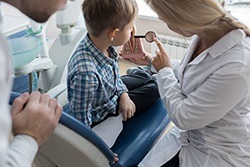 Our modern dental office offers many areas of advanced and specialty care to provide you with the exact services you need, such as Laser Dentistry, Periodontal Therapy, and Pediatric Care.
Enjoy Complete Dental Services
Dental Station in Waco is a one-stop location for your family's dentistry needs. We look forward to giving you and your loved one's smile that last for a lifetime. Contact our office today if you have any questions, or if you would like to schedule an appointment. Our team is happy to serve the nearby areas of West, Woodway, Hewitt, Lorena, and beyond!