Protecting Smiles with Preventive Dentistry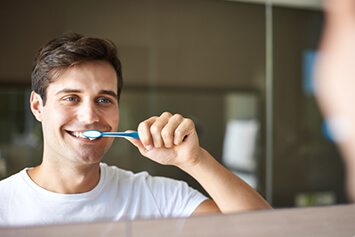 Dr. Wendy Winarick and her dental team are always here to help with problems like cavities, broken enamel, or worn-down teeth – but wouldn't it be nicer if we could help you prevent those problems from happening in the first place? With in-depth check-ups, thorough cleanings, and other preventive measures, we hope to protect you and your family's smiles for many years to come with services that include:
Teeth Cleaning and Dental Checkups
By attending these routine appointments twice a year at our Waco, TX location, patients can feel more confident than ever about their oral health.
Children's Dentistry
We love seeing the entire family! Every member of our staff is very friendly, and we're sure to create an enjoyable, comfortable atmosphere for little patients who may feel nervous.
Nightguards
If you suffer from painful headaches or teeth that look strangely worn down, you may be suffering from bruxism. Also known as teeth grinding, this condition can lead to serious dental damage and even a near-debilitating jaw condition known as TMJ disorder. Thankfully, a personalized nightguard from Dr. Winarick can protect your teeth from harm and minimize the ill effects of bruxism.