Braces – Waco, TX
Traditional Braces Ensure A Reliable Outcome
Traditional braces have been around for over a century, and they still cannot be matched if you need to correct several orthodontic problems in one treatment plan. Metal brackets and wires treat overcrowding, a crossbite, overbite or underbite, as well as crooked teeth and spaces between teeth. Brackets are adhesively bonded to teeth in order to hold the wires in places. With continuous pressure, the wires move your teeth into proper alignment gradually. How long you need to wear your braces will depend on the type of correction that's needed. For most people, however, orthodontics in Waco take between 12 to 24 months.
Advantages of Traditional Braces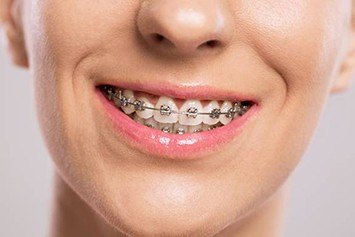 Besides giving you the pleasure and confidence that comes with having a well-aligned smile, traditional braces also help you have better oral health. Straight teeth are easier to clean than crooked teeth, which can trap food and bacteria-filled plaque. And a straight smile can prevent abnormal tooth wear and tear, thereby helping you avoid jaw pain and headaches.
The Process Behind Traditional Braces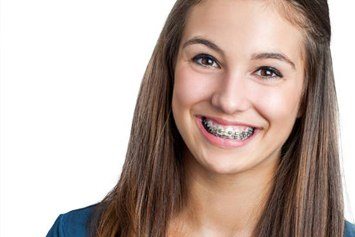 Traditional braces in Waco consist of metal brackets that are bonded to the facial side of your teeth; arch wires that clip into the brackets; elastic bands to hold the wires in place; and metal bands that are looped around molars to keep the wires from shifting within the brackets.
About every six to eight weeks you'll come to see Dr. Winarick to have your braces adjusted. With each visit, your teeth will move closer toward perfect alignment. As you progress through treatment, you will gradually begin to see your smile get straighter and straighter.
When Should Your Child First Be Evaluated for Braces?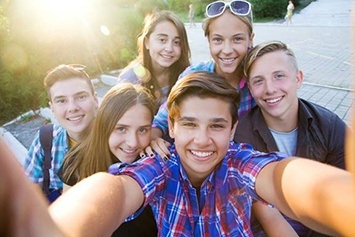 The American Association of Orthodontists recommends that children be evaluated for braces by the time they are seven years old. At this point, most children's permanent front teeth have erupted as well as their first molars.
Dr. Winarick will evaluate your child's dentition to determine whether or not there are existing or developing eruption problems. She will also check to see if there are problems with the growth of their jaw, protruding teeth or crowded teeth.
After this visit, Dr. Winarick will be able to advise you about whether or not early orthodontic intervention could be helpful to your child.