Dentures – Waco, TX
Restore Your Complete, Confident Smile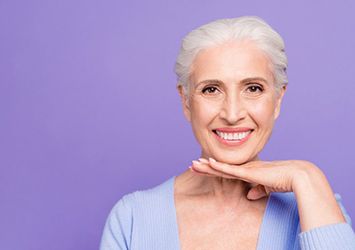 If you're missing a few or all your teeth, you already know that tooth loss can take a bite out of your smile's appearance and function. Thankfully, you can quickly and easily restore your complete, confident smile with dentures in Waco! At Dental Station Family Dentistry, we use the highest-quality materials and advanced technology to create completely custom restorations that are beautiful, affordable, and convenient. Give us a call today to schedule your consultation and see how dentures can improve your smile and quality of life!
What Types of Dentures Are There?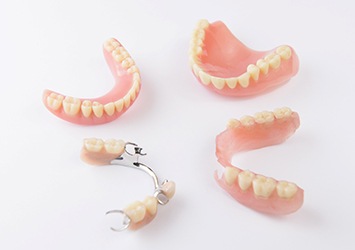 Dentures are a good choice for those with moderate to severe tooth loss. Each one is custom-made with natural-looking replacement teeth set into a carefully crafted gum-colored acrylic base. Depending on the extent of your tooth loss, we may recommend:
Partial Dentures
Partial dentures in Waco are a good choice for those missing several teeth. They're designed to fit seamlessly around and between your remaining teeth like a puzzle piece. Small metal clasps wrap discreetly around your natural dental structure to hold your new teeth in place.
Full Dentures
Full dentures are custom-made to replace an entire arch of missing teeth at once. This type of denture rests directly on top of the gums. The precise fit of the base creates a comfortable natural suction that holds the denture in place as you eat, talk, and smile.
Implant-Retained Dentures
Alternatively, your denture can be anchored in place with dental implants. This type of denture is attached to small titanium posts that are placed directly in the jaw. Then, they'll fuse with the surrounding bone tissue for unmatched stability and function. During your consultation, we'll help you determine if you're a good candidate for an implant-retained denture.
The Process of Getting a Denture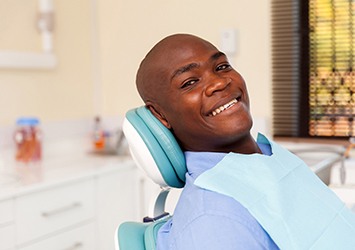 Your first step towards rebuilding your smile with dentures is to come see us for a consultation. Dr. Wendy Winarick will closely examine your mouth and take impressions and X-rays. She'll also go over your oral and overall health to ensure you're free of any issues that could make wearing dentures more difficult. If needed, we'll work with you to make a plan to address gum disease, tooth decay, or teeth that need to be extracted before you get dentures.
After your consultation, we'll send the impressions and other data to a dental laboratory, where your new denture will be designed. Once we've received your final restoration, you'll come back to our office to try them on. After we make any necessary adjustments and ensure your bite is comfortable, you'll be all set to enjoy your new smile!
Benefits of Dentures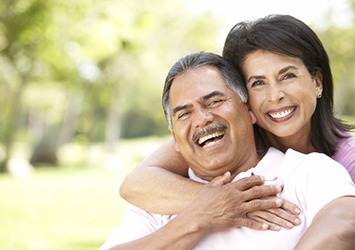 Dentures offer a variety of advantages, like:
Improved appearance: The materials used to create your dentures are incredibly lifelike and help you regain a youthful, healthy appearance.
Restored function: Dentures allow you to speak clearly, eat comfortably, and enjoy a full, varied diet.
Speed of treatment: Every patient's timeline is unique, but you can generally expect to replace your missing teeth with dentures in a matter of weeks.
Cost-effectiveness: When it comes to missing teeth, dentures are one of the most affordable options, and dental insurance will often cover a portion of the cost.
Cost of Dentures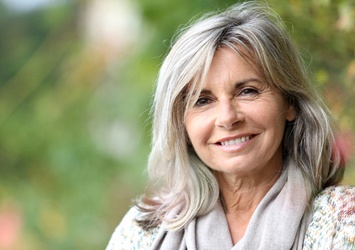 Before you get dentures in Waco, you'll naturally want to know how much you can expect to pay for your new teeth. The answer to this question isn't the same for everyone, however; every patient is in a different situation, and certain factors need to be considered before an estimate can be arrived at. During your initial consultation at Dental Station Family Dentistry, we'll go over the price of your dentures with you so that you understand the variables involved; we'll also discuss your financial options in order to ensure that your new smile fits neatly into your budget.
Learn More About the Cost of Dentures
Types of Dentures
There are several kinds of dentures you can get, and the cost will vary depending on which one is right for you. Partial dentures and full dentures, for example, tend to have very different prices attached. And in the case of partial dentures, the final cost is greatly influenced by the number of teeth that have to be replaced. And of course, if your dentures are anchored to dental implants, you'll also have to account for the cost of surgery and the individual posts. Finally, the material used to make your dentures will also have to be considered; obviously, higher quality materials tend to have a higher price tag attached.
The Dentures Process
In addition to the cost of the dentures themselves, there may also be costs associated to some of the procedures that have to be completed before they're placed. If you have any teeth that need to be extracted before receiving your prosthetic, for example, you'll have to pay for their removal. Also, dental implant candidates might need to get bone grafts before their jaws are able to support implants. These additional procedures will be discussed during the first consultation.
Will Insurance Help Pay for Dentures?
Since dentures and partial dentures are a type of restorative care, they'll be at least partially covered by many different dental plans. That said, different types of insurance offer different levels of coverage. You'll have to review your benefits to see if they can be applied to dentures or not. We'll file the necessary claims for you so that you receive the benefits that you're entitled to under your current plan. Be sure to ask about third-party financing and other options if you would have trouble paying the full cost of your dentures up front.
Dentures FAQs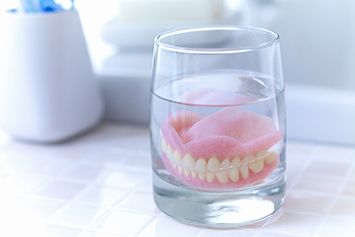 Dentures can be lifechanging for people who are missing several, most of, or all of their teeth. However, you want to be well-informed about the restoration before committing to it. Here are the answers to some of the most common questions we receive about dentures in Waco. If you don't see the information that you're looking for below, don't worry! Just give us a call and we'd be happy to provide you with the information you're looking for and schedule you for a consultation.
How Long Will You Have to Wait to Get Dentures After Your Teeth are Pulled?
In most cases, the wait time is anywhere between six to eight weeks, but the exact amount of time depends on the type of denture. This wait time allows the gums a chance to heal and helps to ensure that the dentures will fit properly. If you are going to have dental implant dentures placed, you will need to wait between four to six months for the implant to join with the bone via the osseointegration process.
Can I Sleep with My Dentures?
Dentists will generally recommend that you take your dentures out at night before you go to bed. However, when you first get your dentures, you will typically be told to keep them in your mouth for 24 hours, including when you sleep. After this, they should be taken out each evening. Wearing dentures restricts the circulation in your gums, leading to soft tissue irritation and potentially speeding up ridge resorption. Taking dentures out gives the gums a chance to recover and get the nutrients they need as you sleep. The dark, moist space beneath the dentures is also an ideal place for bacteria to thrive. Because of this, sleeping with dentures has been found to be associated with a higher risk of pneumonia. Ultimately, it is best to take out your dentures before bed.
What Qualifies You for Dentures?
There are three types of dentures, and the requirements for each one are different. For those who still have most of their teeth, a partial denture is likely the best option. Full dentures are recommended for those who don't have any remaining healthy teeth worth salvaging. This can occur due to bone loss, severe gum disease, and other advanced oral health issues. Dental implants can be used to support dentures for patient who have a sufficient amount of jawbone density. For those who don't have enough jawbone, a bone graft may be a viable option. During your initial consultation, it will be determined which option is best for your unique case.
Is It Hard to Talk with Dentures?
When you first get dentures, it will take time to get used to speaking with them. After all, you have a foreign object in your mouth that your tongue isn't accustomed to. The exact amount of time it takes to get used to speaking with dentures varies from person to person. Generally, the more you practice, the faster you will be able to adjust. Try reading out loud to yourself and repeating trouble words. Speak slowly at first, as fast speech may come out muffled if you're not used to talking with dentures.
Ready to replace your missing teeth and regain a confident smile? Give us a call today and schedule your consultation to see if dentures are right for you!