Repair Your Smile with Restorative Dentistry in Waco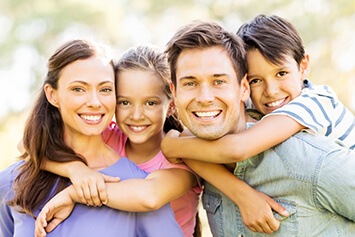 Whether you're suffering from dental decay or you're missing most of your natural smile, our team at Dental Station in Waco, TX is here to help. Dr. Wendy Winarick's goal is to rebuild and revitalize your smile with quality services, giving it back the strength it needs to look wonderful and serve you well. Patients from West, Lorena, Hewitt, Woodway, and beyond are also welcomed. Our restorative dentistry options include:
Dental Crown & Bridge
A customized crown or bridge can reinvigorate weakened, broken, or missing teeth, giving you back the strength and confidence you need in a healthy smile.
Root Canal Therapy
If you're suffering from a badly infected tooth, it may not be too late to restore its health. Root canal therapy can thoroughly clean away bacteria and seamlessly restore missing structure, allowing you to maintain your natural teeth.
Removable Dentures
We can use customized dentures to replace a small number of teeth or even an entire arch. This option offers patients much-needed convenience and affordability. Implant-retained prosthetics are also available for those who might like a little more security in their new smile!
Tooth-Colored Fillings
Everyone notices metal fillings because they are such a different color than your natural teeth. Whenever Dr. Winarick repairs a cavity, she wants the tooth to be healthy and beautiful, and she is able to do that with tooth-colored fillings. Rather than metal, tooth-colored fillings use a composite resin to fill in your tooth's lost structure, and can be shaded to seamlessly blend with your smile. The resin is also able to bond to your teeth more securely than traditional metal fillings, and requires less of your tooth to be removed. This means you get the best when it comes to look, effectiveness, and durability all with one treatment.
Pain-Free Fillings with Solea Laser Technology
Traditionally, dentists use drills to place fillings. Here in Waco, Dr. Winarick is happy to offer the state-of-the-art Solea laser as a safer, faster, and more comfortable alternative. In fact, only five dentists in the whole state of Texas currently offer this tool. There are no drills required and no frightening noises or unpleasant side effects to deal with. Instead, treatment is precise and minimally invasive. And, because Solea is virtually pain-free, most patients skip the traditional anesthesia!