Root Canals in Waco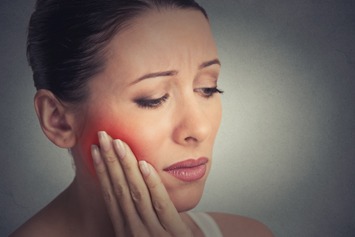 If a root canal has recently been recommended to save your tooth from needing to be extracted, your first thought is often dread. The procedure has gotten a bad reputation for being painful and uncomfortable over the years. However, with Dental Station, you have nothing to fear. We use the latest advancements in dentistry so the procedure is now no worse than a traditional dental filling. If you need a root canal in Waco, choose the dentist families in Waco trust.
Restore the Health of Your Tooth
Often, a root canal is recommended as an attempt to save a tooth from needing to be extracted. It is often needed when it has suffered from significant damage, such as decay. If you have an abscessed tooth, the procedure will treat the infection to restore its health. It may also be recommended if you have a serious break. By removing the areas of damage, pulp, and sealing the tooth, its health is restored so you will not need to have it extracted.
Benefit from High-Quality Care
We perform an initial consultation to determine if the procedure is in your best interest. If we determine that it is necessary, we use digital images to create a customized treatment plan that caters to your exact needs.
We will use a local anesthetic to minimize any discomfort prior to beginning the procedure. We will first remove the areas of damage, such as decay. Then, we use special dental tools to remove the pulp of the tooth. It will continue to thrive even without the pulp because it is only needed while it is still developing. After it is cleaned out, we carefully sterilize it to prevent any additional decay or infection. We will then seal it with a special material known as gutta-percha.
Now that the health of your tooth has been rehabilitated, we will work to restore its function. This often involves the use of a dental crown, which is a custom-made cap that is placed over the tooth. Digital impressions are used to ensure it meets your exact size and shape needs for the ideal fit. We can even customize it to match your enamel color so no one will be able to tell that it is not your natural tooth.
This process is more comfortable than in the past because you do not need to use a messy or foul-tasting material. It is a quick and painless process to gain a high-quality restoration that will last for several years with the right care.
Choose the Dentist You Can Trust
If you need a root canal, you need a dentist you can trust to give you peace of mind as you head into your procedure. Our team is specially trained in endodontics to perform the treatment to restore the health and appearance of your tooth.
If you need a root canal in Waco, do not delay the procedure. Contact Dental Station today to schedule your consultation. We will treat you with the kindness and compassion you deserve.