Teeth Whitening – Waco, TX
Two Safe, Reliable Ways To Whiten Your Smile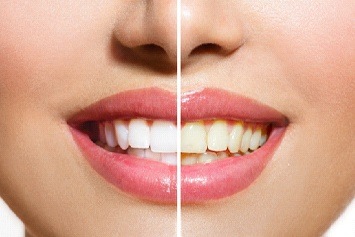 As a cosmetic dentist in Waco, we've found that teeth whitening is one of our most popular procedures because it's a fast, easy way to change your smile and take years off your appearance. And with two options to fit everyone's needs, you'll be sure to find the one that works best for you. If you'd like to brighten your smile, give our office a call today to discuss getting started!
In-Office Whitening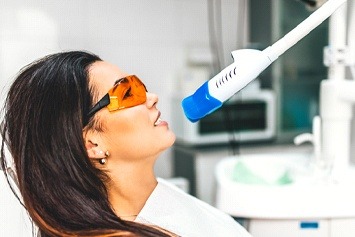 Our in-office whitening is done in just one visit and usually takes about two hours. Here's what you can expect:
We'll begin with pictures of your initial shade so we can evaluate your final results.
Then we'll isolate and protect your lips, gums, and cheeks before applying the whitening gel to your teeth. Next, by exposing your teeth to a special light, we can accelerate the process by about 40%.
We'll check your teeth every 15 minutes to make sure they don't feel sensitive.
When your final result is achieved, we'll discuss the best way to maintain your results at home.
Take-Home Whitening Kits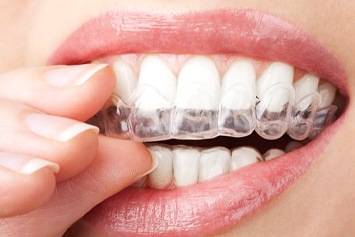 With take-home whitening, you can get started in just two visits:
First, we'll take impressions to custom make whitening trays that fit your teeth perfectly. This improves your results because the whitening gel is able to reach the entire surface area of your teeth.
Your second visit will be 1-2 weeks later. You'll pick up your trays and a supply of whitening solution and get instructions for how to wear them at home.
Then you'll wear the trays for 30-60 minutes each day for about two weeks.
Which Option Is Right For Me and Can I Use Both?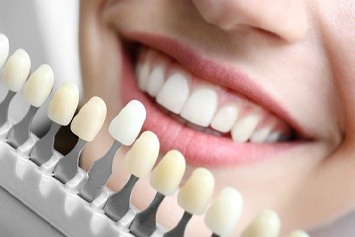 Both of our options for teeth whitening in Waco will give you the same great final results and you can expect your smile to be 6-10 shades whiter. With that said, here are a few questions to ask yourself before making a decision:
Do you have a special event coming up soon and feel concerned that you won't have time to whiten at home beforehand? An in-office treatment is perfect for these situations.
Is your daily schedule packed with work, kids, projects, etc.? Are you able to commit at least an hour each day to whitening your teeth at home? If you're particularly busy every day, you may benefit from having your treatment completed in just one in-office visit.
Do you consume large amounts of coffee, tea, or red wine? If so, a take-home option is helpful because it allows you to touch-up your results quickly and easily.
Are your teeth extremely sensitive to cold temperatures? Although both of our whitening options contain special anti-sensitivity ingredients, you may consider a take-home kit because you can whiten at a very gradual pace and minimize the risk of sensitivity even further.
Also, you always have the option of using both treatments for optimal results. This allows you to enjoy your new shade right away while also being able to touch-up at home as often as you'd like to keep your smile looking great.
It's also important to note that everyone, regardless of how they initially whiten their teeth, will need to touch-up periodically. How often it's necessary depends on your lifestyle (dietary choices, oral hygiene, red wine, tobacco use, etc.) but many people touch-up about once per year. This is incredibly easy when you have custom trays at home because you'll only need to purchase inexpensive re-fills of whitening gel.
If you'd like to know more about which choice is right for you, give us a call to schedule a consultation. We'll be happy to help you make the best decision for your needs!
Teeth Whitening FAQs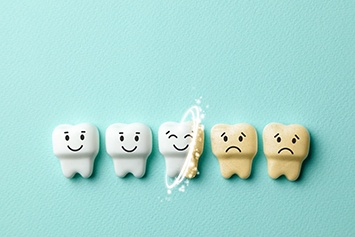 Are you looking for a way to enhance the natural beauty of your smile? Teeth whitening may be the solution that you're looking for, but you may still have some unanswered questions about the treatment. Here are the answers to some of the most common questions we receive about teeth whitening in Waco. If you don't see the information that you're looking for below, give us a call! We'd be happy to explain more about the treatment and get you started with a consultation.
Does Teeth Whitening Hurt?
Many patients are hesitant to commit to treatment because they are worried that the procedure will hurt. Because professional whitening treatments are entirely customized, you are much less likely to experience tooth sensitivity. If your teeth are more prone to being sensitive, don't hesitate to let your dental team know. By spacing out treatments, avoiding hot beverages, and using specialty toothpaste, this unpleasant sensation can be avoided.
Does Teeth Whitening Damage Enamel?
No, professional teeth whitening gel will not damage healthy enamel. However, if your teeth are compromised by decay or gum disease, the chemicals can cause problems. That's why conducting a comprehensive dental exam beforehand is so important. Additional damage can come from at-home remedies that do more harm than good, like using activated charcoal and hydrogen peroxide to attempt to address discoloration. Overuse of whitening products can also wear away your enamel. If you want to whiten your teeth using any method, you should always consult with your dentist ahead of time. Your oral health is our number one priority!
Does Teeth Whitening Work on Dental Crowns?
No, dental crowns cannot be whitening like your natural teeth can. In fact, whitening gels can weaken the bond between your tooth and restoration, causing complications. The good news is that you can prevent dental crowns from becoming discolored by implementing the same best practices that you use for your natural teeth. If you aren't happy with the current shade of your crown, it can be replaced to better suit the goals you have for your smile.
Is Teeth Whitening Permanent?
Teeth whitening is not permanent. Results will typically last anywhere from a couple months to a few years depending on how well you care for your teeth. To prolong your results, be sure to implement a solid at-home oral hygiene routine, attend your regular checkups, and avoid poor dental products. Touch-up treatments are also available to keep your teeth bright!