Straightening Smiles with Invisalign in Waco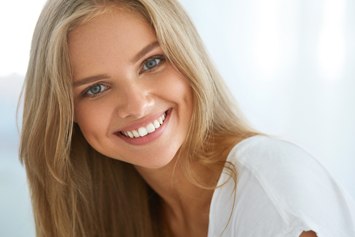 If you are interested in improving the alignment of your crowded, gapped, or otherwise misaligned teeth, you do not have to sacrifice a year or more of your life wearing conventional metal braces. More adults than ever are seeking orthodontic treatment thanks to Invisalign, which uses clear, removable aligners to gradually reposition the teeth. Teens can also benefit from this method thanks to modifications that make it easier for young patients to comply with the treatment. Keep reading to find out more about Invisalign in Waco -- and whether or not it's right for your smile.
What Is Invisalign?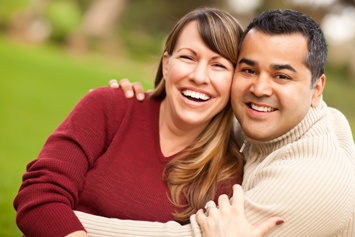 Invisalign is a clear aligner braces system that is backed by the experience of 20 years and over 4 million smiles treated worldwide. Using a series of clear plastic aligners that are custom-fitted to your unique dentition, Invisalign places focused pressure on different areas of the bite throughout the treatment to gradually bring your teeth into the proper position.
Invisalign uses the same orthodontic principles as conventional orthodontics, but with clear, removable materials. That makes it a wonderful alternative for busy adults and image-conscious teens alike.
This clear braces system can be used to correct the most common orthodontic issues, including:
Gapped teeth
Crowded teeth
Overbite, when the upper teeth reach too far over the lower ones
Underbite, when the lower teeth cover the upper ones
Crossbite, when the upper and lower jaw are both misaligned
Open bite, when the upper and lower jaw do not meet
You wear each aligner for 20 to 22 hours each day, removing them only to eat, drink, brush, and floss. Switch to the next aligner in the series after one to two weeks, gradually working your way to your beautiful, confident smile!
Advantages of Invisalign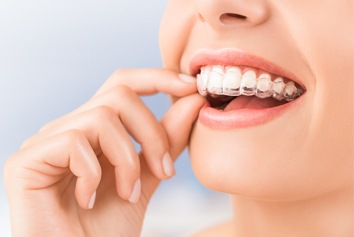 Clear plastic aligners are practically invisible when worn
You don't have to modify your diet with removable aligners
Fewer visits to the dentist are required throughout the treatment with Invisalign
Brushing and flossing are as easy as ever with removable aligners
Smooth plastic is more comfortable than bulky metal brackets
You can remove Invisalign to speak and smile with confidence for special occasions
What Does Invisalign Cost?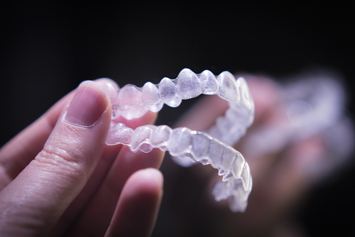 The cost of your Invisalign treatment depends on the complexity of your case and how well you comply with the treatment. Shorter treatments for less complex cases cost less because fewer materials and visits to the dentist are required. You can reduce unexpected expenses by taking care of your Invisalign aligners to avoid costly replacements or delays in treatment.
We're Uniquely Qualified
Dr. Winarick offers patients of Dental Station Waco significant experience with Invisalign. As your orthodontist in Waco providing both conventional orthodontics and Invisalign, you can feel confident you are receiving experienced, personalized treatment when you straighten your teeth with Dr. Winarick and our team.
Schedule an Appointment Today!
To learn more about Invisalign and whether or not this popular orthodontic option is right for your smile, we invite you to contact Dental Station Waco. It's never too late to benefit from straighter teeth! Request an appointment online today.