Emergency Dentist in Waco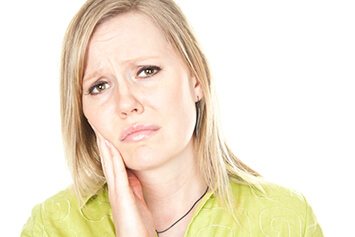 If you or a loved one is experiencing a dental emergency, the most important thing to remember is to not panic. Instead, pick up the phone and contact Dental Station Family Dentistry in Waco, TX right away. In most cases, Dr. Wendy Winarick and her team can see you on the same day as your initial call and provide much-needed relief. If you aren't able to reach our office right away, we can also provide you with guidance on how to maintain or even improve your situation until you can come in. We're here to provide friendly, experienced help in any way we can during this frightening time.
Common Dental Emergencies
Dr. Winarick can provide valuable assistance for a variety of emergency situations, including:
Lost Dental Crown or Filling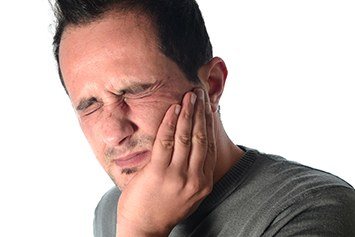 When a dental restoration like a filling or crown is knocked out whole, we recommend trying to replace it within the smile. Use a small amount of denture adhesive for support. If you're unable to replace the restoration, we still recommend that you hold onto it and bring it with you to your emergency care appointment. Until you reach our office, we recommend you consume only softer foods and chew with teeth that have not been affected.
A Cracked, Fractured, or Chipped Tooth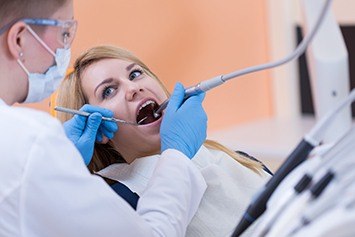 If your tooth is damaged, carefully clean the area around it using cool water. Bite down on clean gauze or cloth to stop blood flow and protect the damaged tooth. If pieces of the tooth have been knocked out, bring these with you to your appointment.
Partially Dislodged Tooth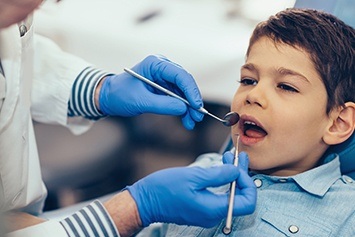 When a tooth is partially dislodged, take care to clean out your mouth with cool water. To hold the tooth in place, you may need to bite down on clean cloth or gauze. Use a cold compress to reduce blood flow, prevent swelling, and relieve pain.
Fully Dislodged Tooth
For an avulsed, fully dislodged tooth, we recommend you attempt to replace it in the vacated socket. Clean out your mouth and rinse the tooth with cool water. Don't rub, scrub, or use oral hygiene products unless specifically directed to do so.
Object Stuck Between Teeth
If an object is stuck between your teeth, you should use floss in order to dislodge it. You can also attempt to brush the tooth or gargle water to loosen the object. Don't use sharp objects to remove the item as this may cause damage to your soft tissue.
Painful Toothache
Dull throbbing ache, sharp pain, or sensitivity to temperature changes may be a warning sign of a number of oral health issues, including tooth decay, abscess, and tooth root damage. You should contact us right away as these situations will worsen without treatment.
Injury to the Jaw
If your jaw is broken, damaged, or strained, every aspect of your life can become difficult from speaking and chewing to sharing a smile. It's important to begin repairing these injuries as soon as possible. Use ice to relieve pain in the short term and avoid using your jaw as much as possible.
Injury to the Soft Tissue
Soft tissue lacerations to the cheek, tongue, lips, and gums are very common. When they occur, you should clean out your mouth with cool water. Then, apply pressure using clean gauze or cloth. You can also use a cold compress to diminish discomfort, slow bleeding, and reduce swelling.
Understanding the Cost of Emergency Dentistry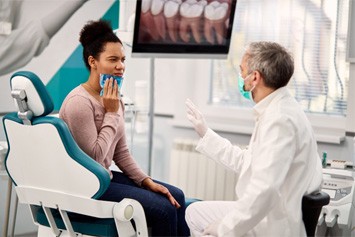 Dental injuries vary widely, from persistent toothaches to completely knocked-out teeth. Naturally, then, there isn't a one-size-fits-all solution when it comes to cost. Don't worry though – that doesn't mean that understanding the price has to be complicated. In fact, we do our best to make sure that isn't the case! To learn all about the factors that impact the cost of emergency dentistry in Waco, keep reading.
First, Every Dental Emergency is Different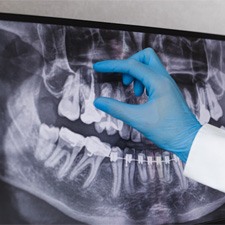 As mentioned above, dental emergencies are rarely (if ever) identical. Since each case is different, the price varies as well. Of course, there are a few all-encompassing factors that play a role in the final cost. The first is the treatment that's needed. While a small cavity may require a filling, extensive decay could necessitate root canal therapy. Another factor that needs to be considered is dental insurance since many providers cover the cost of one emergency visit per year or 50%-80% of the cost of restorative treatments. Don't worry – our Waco emergency dentist will review the cost upfront to ensure there aren't any surprises along the way.
Does Dental Insurance Cover Dental Emergencies?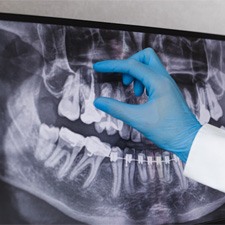 While dental insurance plans vary, many include dental emergency-related benefits. In some cases, that's one covered emergency exam annually, and, in other cases, it's 50% to 80% of the cost of restorative care, like dental crowns. Ultimately, the best thing to do is review the fine print on your policy. If you're having trouble understanding your benefits, then don't hesitate to ask our team for help. We're proud to be in-network with MetLife, Aetna, Delta Dental, and several others. Plus, our knowledgeable team is familiar with how to maximize your benefits to the fullest!
Other Options for Making Dental Emergencies Affordable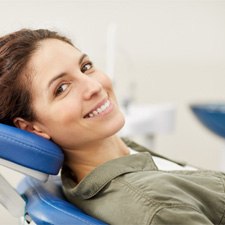 Don't have dental insurance? Don't let that stop you from getting the essential dental care you need! In addition to welcoming cash, checks, and several major credit cards, we're happy to work with CareCredit. This third-party financier can help you space-out your payments into manageable monthly chunks, preventing you from having to pay for your treatment in one lump sum. If you want to learn more about this financial solution, then get in touch with our team so we can help.
Remember, Taking Care Of Your Smile Can Save You Money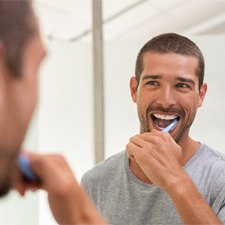 While dental injuries aren't entirely preventable, there are several ways you can significantly reduce your chances of experiencing one. A few habits that can benefit your smile and your wallet are:
Brushing for a full two minutes twice a day
Flossing and rinsing with mouthwash daily
Visiting your dentist for a checkup and cleaning biannually
Wearing a mouthguard when you play sports
Quitting unhealthy dental habits, like using your teeth as tools to open things
Eating a well-balanced, vitamin-rich diet that's low in added sugar
Emergency Dentistry FAQs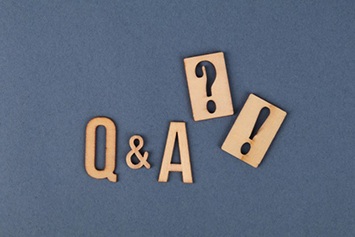 No one ever expects a dental emergency, so it's normal to have several questions when facing an urgent oral health issue. Don't worry, your emergency dentist in Waco is here to make a stressful situation easier. Here are the answers to the most frequently asked questions to calm your nerves until your appointment.
Will my toothache go away on its own?
Pain originating from the gum tissue can go away without any treatment. However, tooth pain will not resolve on its own. Contrary to common belief, an occasional toothache isn't normal, no matter how minor. It indicates an untreated dental problem, like decay or infection. If you try to wait out the pain, you might lose your tooth. Instead, it's best to schedule an appointment with your dentist. They pinpoint the source of your discomfort to stop your pain and save your tooth.
How should I sleep with dental pain?
You don't have to toss and turn all night from dental pain. You can avoid a sleepless night by skipping any hot, cold, or acidic foods and drinks before going to bed. Take an OTC pain reliever and sleep with your pillow elevated. This will prevent blood from pooling in your head, which can cause throbbing pain. Applying a cold compress to the outside of your mouth can also provide temporary relief. Gargling with salt and water can reduce pain and inflammation while keeping your mouth clean.
Do chipped teeth heal?
Enamel is the hardest substance in your body, but it can't regenerate. At best, it can remineralize, but that's not enough to restore your tooth's integrity. Your dentist will create a personalized plan to rehabilitate your tooth, like dental bonding, to reinstate your tooth's defense system.
If my chipped tooth doesn't hurt, do I still need a visit?
No matter how insignificant, you should still see a dentist for a chipped tooth, even if it doesn't hurt. Your tooth will be at risk of additional damage without any treatment. If the chip is minor and you aren't in any pain, you can wait a day or two to see your dentist, but don't wait for too long because it is still considered a dental emergency in Waco. Your dentist will examine your tooth to restore its health, function, and appearance using an appropriate solution, like a dental crown or bonding.
Should I go to an emergency room or a dentist?
Your initial instinct might be to head to the hospital, but that may not be the correct decision. Most hospitals aren't equipped to treat dental issues. At best, they can prescribe antibiotics or pain relievers. Unless you have a medical issue or another health emergency, it is better to call your dentist. They have the training and equipment to resolve your dental emergency to preserve your natural smile. If you're unsure if you should go to the hospital or dentist, contact our office to speak with a member of our team.