Restoring Waco Smiles with Tooth-Colored Fillings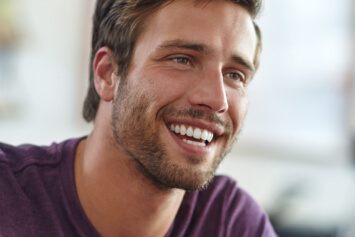 Did you know that around 92% of people have experienced a cavity in their lives? That's a big number, but what's more concerning is that nearly a fourth of those patients don't receive the treatment they need, resulting in more severe damage and discomfort. Here at Dental Station, a filling from our team can repair the tooth structure you've lost and restore your oral health. While in the past, dental fillings were typically made of metal amalgam material, Dr. Wendy Winarick is happy to offer quality, tooth-colored fillings to her patients from Waco, West, Woodway, Lorena, Hewitt, and beyond.
Who is right for a tooth-colored filling?
Tooth-colored fillings aren't only recommended for patients who've suffered from cavities – they can also be used to effectively treat small chips, cracks, or fractures within the tooth, as well as old fillings that may have become broken or warped over time. If you simply want to have your noticeable metal filling replaced due to aesthetic concerns, Dr. Winarick can help you with that as well. Our goal is always to leave you feeling great about the health and happiness of your smile!
The Filling Treatment
Having a filling placed is a simple procedure, and it only requires one visit to our Waco, TX practice. First, Dr. Winarick will remove any remaining damaged areas from the tooth, making sure to preserve as much of its structure as possible. Once this step is complete, the composite material is placed over the affected area. It's precisely sculpted to blend in seamlessly with your natural enamel and then hardened securely into place with a special light. After that, you're finished!
The benefits of choosing tooth-colored fillings over traditional materials include:
As already stated, tooth-colored fillings are carefully created and shaded so that their aesthetic quality is exceptional. This means that you can maintain a complete, natural-looking smile and your sense of self-confidence.
Because of the material's flexibility, we can form it to your tooth more easily and avoid modifying the natural structure anymore than necessary.
They contain no potentially toxic substances like mercury, and even patients with sensitivities or allergies to metal materials can enjoy them without issue.
Unlike traditional fillings, tooth-colored fillings aren't affected by changes in temperature, resulting in more overall comfort.