Aetna Dental – Waco, TX
Learn More About the Benefit of Aetna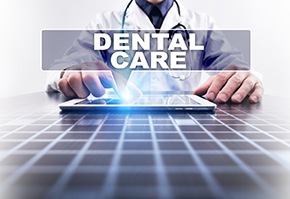 Did you know your teeth and gums can stay healthy for a lifetime with the right care over the years? Your oral hygiene habits at home are crucial for promoting your oral health but brushing and flossing are only half of what your smile needs. The American Dental Association recommends you also visit your dentist at least twice a year for a cleaning and checkup. You can benefit from the routine services you require without worrying about a large bill with your Aetna Dental dentist in Waco. We gladly accept your insurance to help you reach your oral health goals while staying within your budget.
Aetna Coverage Availability & Fees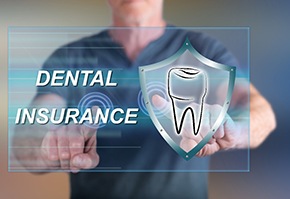 Aetna is one of the nation's leading providers of comprehensive dental insurance. They offer a broad range of services designed to support your oral health to ensure your well-being. By paying your monthly premiums, you have access to a variety of cost-savings benefits. Although every policy differs, most plans include:
100% preventive services
80% major restorative services
50% minor restorative services
Your dental insurance in Waco focuses on prevention because research shows every $1 spent on preventive care can save you as much as $50 on restorative services. You can get the cleanings and checkups you need for only a small co-payment. If we find a concern, you can have it treated quickly using your dental benefits to help offset the cost. After reaching your annual deductible, you can use your coverage to lower the amount you need to pay out-of-pocket.
Aetna recommends you choose a dentist who is in your network because they have pre-negotiated rates with the practice. You can still visit an out-of-network dentist, but you'll need to pay the difference between the office's fees and your insurance's allowable amounts. Our office is proud to accept both in-network and out-of-network patients to help you invest in your oral health at affordable rates.
Aetna Employers in Waco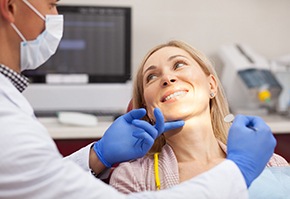 There are several employers in Waco who offer dental coverage with Aetna, like Baylor University and Hillcrest Baptist Medical Center. We will help you understand your policy to make the most of your annual coverage.
Meet Arica and Andrea Who Handles Insurance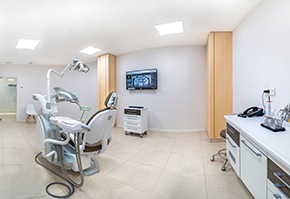 Dental insurance can be confusing, but you don't have to navigate your policy alone. Arica and Andrea are part of our front office team, who specialize in managing dental insurance claims. They will work on your behalf with Aetna to file the necessary forms to maximize your benefits. They will take the time to explain how your coverage is being used to pay for your treatments and if you owe a remaining balance.
If there is any out-of-pocket cost, Arica or Andrea will explain your payment options, like using third-party financing. They will work with you to help you achieve your oral health goals without draining your wallet.
Schedule an Appointment Today
If it's time for your next cleaning and checkup, or you have questions about your insurance policy, contact our office today to speak with a member of our team.