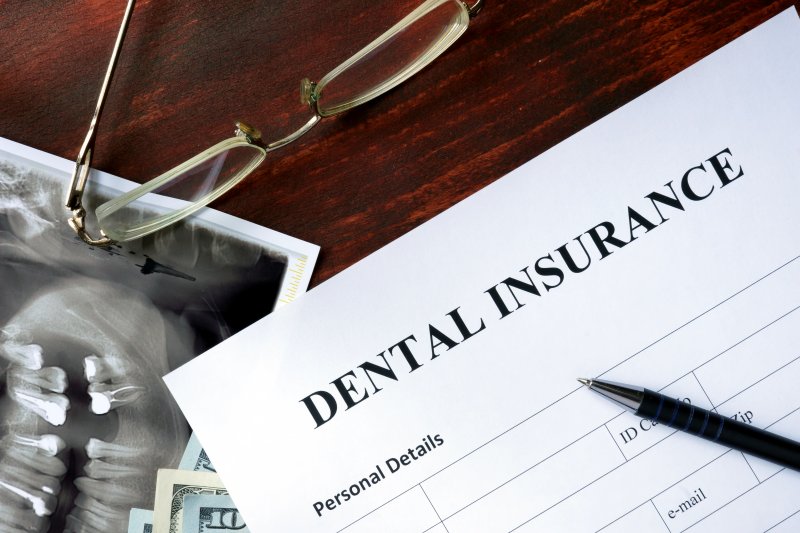 Approximately three quarters of Americans have dental insurance through their employer or by another means, and it is no wonder why. Dental insurance is an investment in your smile and can ultimately help you save in the long run when it comes to your oral healthcare. If you are still wondering if it is worth it for you to pay your monthly premium to maintain your insurance plan, continue reading. Here are some of the benefits of dental insurance.
Insurance Makes Dental Care More Affordable
It is crucial that you brush and floss on a regular basis, but this isn't everything you need to do when it comes to your oral hygiene. You should be supplementing your hard work with professional care as well. One of the main focuses of dental insurance is preventive care. This includes your regular cleanings and checkups, as well as routine x-rays. Usually, these services are included in your plan at 100%! It also helps to reduce your out-of-pocket costs for many basic and more complex procedures. Without an insurance plan, you become responsible for the cost of your entire treatment!
You Can Avoid Future Dental Problems
When you schedule regular checkups with your dentist, small problems can be detected and treated early before they become more serious. For example, by repairing a small cavity now with a filling, you can avoid the need for root canal therapy or an extraction later on. In addition to preventing a more invasive procedure, you can save money!
Good for Your Overall Health
Your smile is the gateway to the rest of your body. Oral care isn't just important for your teeth and gums, but it is crucial for your overall health. Studies show that oral health complications can be associated with an increased risk of heart disease and many other health conditions, including diabetes and preterm labor for pregnant women. During your regular checkup, your dentist can potentially detect over 100 different health conditions. With dental insurance, you can always ensure that your smile is in good shape.
You Are More Likely to Get Care
Did you know that families with dental insurance are almost twice as likely to get preventive care than those who don't? People who develop more complicated oral health issues are also more likely to not attend much needed treatments if they don't have dental insurance. Untreated dental problems can become very serious, and even life threatening!
Dental insurance makes protecting your oral health much easier for you and your entire family. By investing each month, you can save both your smile and your wallet!
About the Author
Dr. Wendy Winarick is an experienced dentist who has been working in the field for two decades. She earned her dental doctorate from the University of Texas School of Dentistry and is a proud member of the American Dental Association, Central Texas Dental Association, Academy of General Dentistry, and Academy of GP Orthodontics. For more information on dental insurance or to schedule an appointment at her office in Waco, visit her website or call (254) 772-1827.