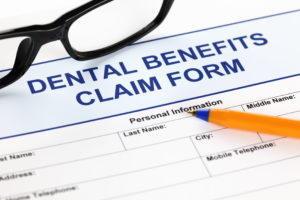 Many people don't know this, but dental insurance benefits do not roll over from one year to the next. Any unused benefits will vanish once the clock strikes midnight on New Year's Eve! If you're paying monthly dental insurance premiums, it's important to get a return on your investment. Here are five helpful tips to maximize your dental insurance benefits in Waco and save money.
#1: Understand Your Plan
First things first: you can't maximize your insurance benefits if you don't understand how your plan works. Many insurance providers these days follow the "100-80-50" coverage structure. Depending on your specific policy, your coverage may include:
Preventive Services: 100% covered, including cleanings, checks, and X-rays.
Basic Dental Services: 80% covered, such as fillings, root canals, extractions, and gum disease therapy.
Advanced Dental Services: 50% covered, like crowns, bridges, and dentures.
#2: Schedule a 2nd Dental Checkup
Most dental insurance plans cover two preventive dental exams and cleanings per year at 100%. If you have only visited your dentist once this year, don't hesitate to schedule your next checkup soon. Fitting in a second routine dental visit this year likely won't cost you a thing!
#3: Choose an In-Network Dentist
Have you recently moved to Waco or did your old dentist just retire? Either way, if you're on the lookout for a new dentist, be sure to choose one that is in-network with your insurance. Being in-network means the dentist has an agreement with an insurance company to provide services at a certain rate. In general, insurance companies usually cover a larger portion of dental bills from an in-network dentist compared to an out-of-network one.
#4: Split Treatment Costs Over Two Years
Fall is often the ideal time to begin more extensive dental treatment like an extraction followed by a dental implant. At this point in the year, you may be more likely to have met your deductible but not exceeded your annual limit. If you start treatment now, you can use your remaining benefits this year and then take advantage of your renewed benefits once you have met your new deductible. In this way, you could split the cost of treatment over two years to save money.
#5: Act Before Your Plan Changes
Dental insurance plans are not carved into stone. The details of your insurance coverage may change on a year-to-year basis. This means that your deductible, co-pay, and annual maximum could all be higher after the New Year holiday. If you're happy with your current plan, you shouldn't wait until the calendar flips over to get the oral care you need.
Don't leave money on the table for your insurance company to take back. Follow the five tips above to maximize your dental benefits in Waco and boost your smile.
About the Author
Dr. Wendy Winarick has 20 years of experience helping patients achieve and maintain healthy smiles. She is an in-network provider with most major dental insurance companies, including Metlife, Aetna, Delta Dental, Cigna, and more. To learn more ways to maximize dental insurance benefits, visit the Dental Station Family Dentistry website or call 254-772-1827.