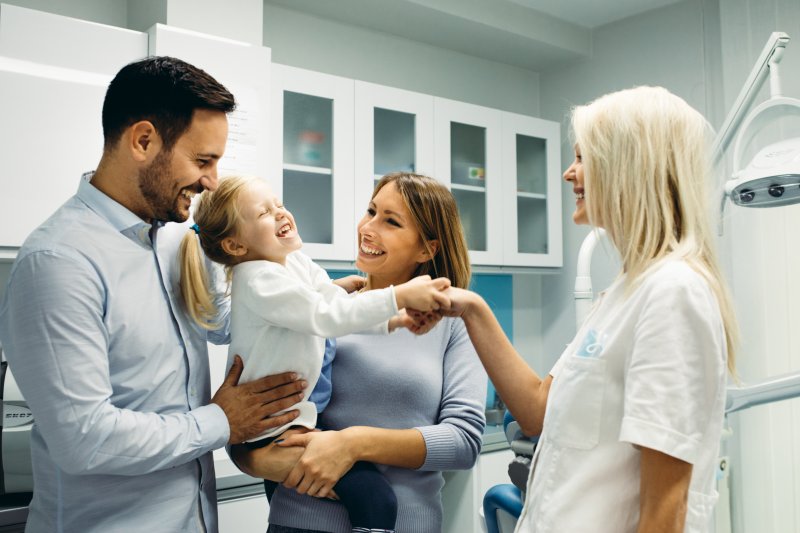 When it's just your own, it's easy enough to manage dental care. You schedule your appointments, attend the visits, and find the right insurance. Simple, right? Well, things get more complicated when you add a whole family to things. Handling the dental needs of multiple people can be a challenge. However, you can avoid the hassle with a family dentist. They'll let you join everyone's schedules together for improved dentistry. To learn more, here are four benefits of having a family dentist.
Comprehensive Services
Family dentists treat patients of all ages, from little tykes to elderly adults. That being the case, they offer the same services as pediatric and general ones. Needless to say, their range of procedures is thus extensive.
Consider an example. If necessary, you could receive braces, checkups, implants, or dentures in the same location. Therefore, you won't need to see different dentists across town.
Convenient Dental Care
Since family dentists see many age groups in one place, scheduling visits with them is easier than other options. You won't have to book an appointment for your kids with one dentist while you see another elsewhere. That makes travel a lot easier. It also makes continuity possible, letting your kids see the same dentist from childhood to adulthood.
Reduce Dental Anxiety
Dental anxiety is common for kids and adults. It often starts at an early age and can prevent you from wanting to get treatment.
Fortunately, having a family dentist can help kids feel more comfortable. Knowing you have a relationship with the person, they'll see that the practice is trustworthy and not something to fear. Even you and your spouse will feel more relaxed as you get to know your provider.
Easy-to-Track Dental History
One advantage of family dentistry is that it has everyone's dental history in one place. When everyone sees the same dentist, the latter will know each family member's dental diseases, surgeries, allergies, or sensitivities on record. As such, they can use that information to create suitable treatments.
Having this knowledge also makes it easier to look for inherited conditions. If an issue is genetic, they'll know to watch out when treating other family members.
Given the benefits above, a family dentist can really simplify life. Look in your local area to see if there's a good candidate nearby!
About the Practice
Dental Station Waco is based in Waco, TX. As led by Dr. Wendy Winarick, the staff is dedicated to giving patients the best dental care possible. To that end, they perform preventive, cosmetic, and restorative dentistry, not to mention emergency dental treatments. The practice also offers traditional braces and is a certified Invisalign provider. For more information or to book an appointment, they can be reached at their website or by phone at (254)-772-1827.